Relocation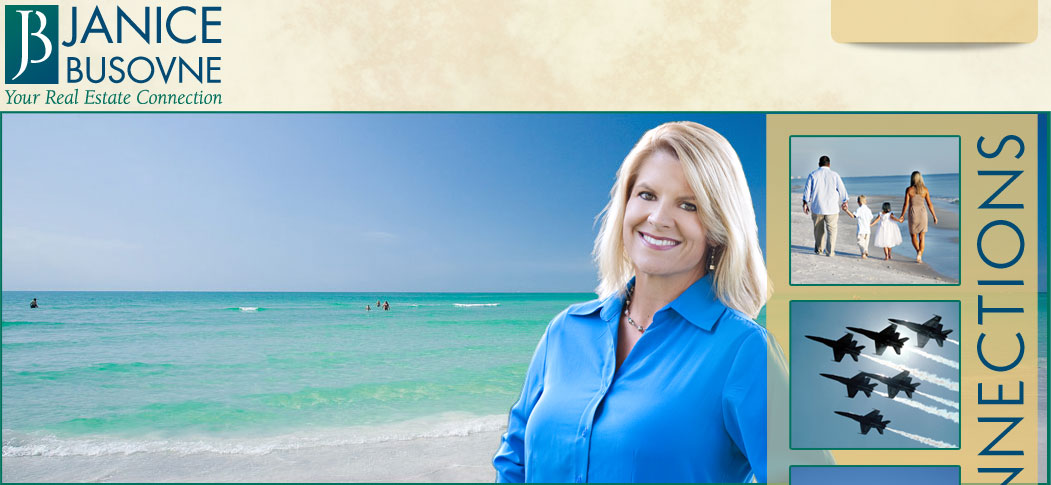 Janice Busovne's Niceville area relocation resource.
Relocating to the Niceville area? Order this helpful guide.
Niceville is located in the Emerald Coast Region of Northwest Florida next to Eglin Air Force Base, south of Crestview and just across Choctawhatchee Bay from the pristine beaches of Destin, FL. Our area offers a relaxing lifestyle as well as a thriving business community.
Nestled between the Eglin reservation and Choctawhatchee Bay, Niceville has something to offer for everyone. Whether you hunt, fish or hike, there is always something to do. Several waterways surround the area making it a true boating and fishing paradise. The beautiful Gulf of Mexico is just minutes away through Destin's East Pass and bordering Choctawhatchee Bay is a part of the intercoastal waterway system.
The diverse local business community includes defense contractors, tourism, retail, real estate sales and development as well as many other developing sectors. The educational system is among the best the state of Florida has to offer and Niceville is home to Northwest Florida State College.
Family life plays an important role in the Niceville community. There are many opportunities for families to enjoy free time together. Youth sports include both recreation programs and competitive leagues with opportunities available for everyone. The Niceville Children's park, the family friendly library and various neighborhood parks offer a variety of activities and events centered around children and families alike.
Niceville's military neighbors include Eglin Air Force Base, Duke Field, Hurlburt Field and the new 7th Special Forces Army Division. Together with the Niceville community, they join together in supporting their mission as they defend American freedom.
When it comes to making a move in the Emerald Coast, it just makes sense to turn to a real estate professional who cares about your needs and will go the extra mile to meet them.
As a real estate professional, Janice Busovne has made it her passion to know everything she can about relocating to, from or within the Emerald Coast area. Those who have worked with Janice appreciate knowing the purchase of their new home is in the hands of such a capable and trustworthy real estate agent.
To order the following complimentary relocation guide, just check the box to the left of the title and click "Send Me" at the bottom. You will then be prompted to enter your mailing information. Janice will send you the guide once she has received your request.